Traditional Neighborhood Development — The New Urbanism
The Traditional Neighborhood Development ("TND") is an approach to the creation of new communities that has grown from the "New Urbanism" movement of the 1990's.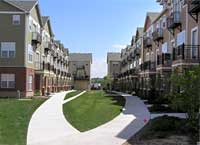 This movement advocates the restoration and revitalization of existing urban centers and the creation of more compact, pedestrian friendly mixed-use neighborhoods.
Neighborhoods where streets are tree lined, common areas landscaped, and parking lots are kept to a minimum. Communities with strategically placed public buildings, restaurants, and service areas to help foster increased interaction among residents.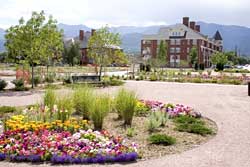 What most distinguishes TND's is the importance given to public areas like greens, plazas, and parks. These are regarded as the civic focus of the neighborhoods, with the center of activity usually being the "town square," placed to be just a short walk from most residential areas.
Residential streets are narrower. They slow traffic and allow for wider walkways to encourage pedestrian traffic. Sidewalks are, on average, a foot wider and speed limits are reduced.
TND's and the "New Urbanism" advocate smart growth. They address issues such as land conservation, farmland preservation, and the spending of highway dollars to serve city development instead of sprawl.
The Lowell Neighborhood is a prime example of a TND, and its design and layout are intended to: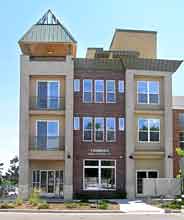 Encourage social interaction of its residents.


Encourage pedestrian activity rather than driving.


Contain a mix of uses other than housing, to give residents a reason to get out into the community and interact.


Offer a variety of housing options to encourage a rich mix of building types and diversity of population.


Visit the neighborhood, and see for yourself!