Lowell Neighborhood Amenities
Residents enjoy several new community parks within the Lowell

Neighborhood, including the landscaped central piazza and promenade area that provide a wonderful setting to walk or relax, and a neighborhood park and children's play area.
Many of the new buildings within Lowell offer underground parking, and the Lowell HOA helps protect property values by insuring the proper maintenance of common areas.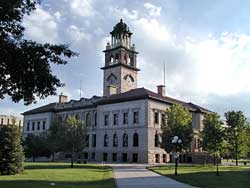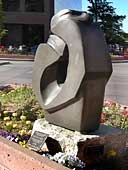 Near the Pioneers Museum, and just blocks from the Colorado Springs Fine Arts Center and Colorado College,residents can also enjoy the many special events, programs, and educational opportunities available through these fine institutions.
One of the most important amenities offered to Lowell residents is the downtown location of our community. With both Interstate rush hour traffic and commute time increasing for many Colorado Springs families, Lowell offers the convenience of living in the central hub of our City, within walking distance of key business and employment centers.


Lowell Neighborhood residents can walk to over 45 restuarants, have immediate access to nearby City parks and facilities, and can enjoy the close proximity of nightclubs,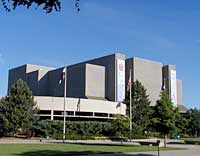 coffee shops, and other entertainment, including shows at the spectacular Pikes Peak Center.
A number of business and retail locations within the Lowell Neighborhood will service our residents, and provide income and employment opportunities.
In addition to the plentiful shopping opportunities available in downtown Colorado Springs, the City's two major shopping malls can be reached within an easy 10-15 minute drive.