The Lowell Neighborhood
. . . rediscover an era when families worked close to home, walking was the preferred form of transportation, and neighborhood streets were full of friends and activity.
Experience new business and residential opportunities in a downtown environment reminiscent of Colorado Springs' colorful past.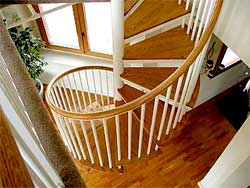 Located on 58 acres surrounding the historic Lowell School, the Lowell neighborhood represents a unique and historic opportunity for families and individuals to live in Colorado Springs' original "Traditional Neighborhood Development" community.
A community that offers lifestyle options ranging from smaller, intimate flats to expansive condominiums and townhomes.



A community with office condominiums, retail facilities, and retirement living opportunities.




A community that, with it's central location and proximity to many of the key employment centers of the City, offers a wonderful solution to Interstate traffic jams and long commutes.



A community that encourages pedestrian traffic, interaction among neighbors, and offers the convenience of downtown services, entertainment, and activities.
An Invitation to live in the heart of a great City.
We invite you to learn more about the Lowell Neighborhood, its many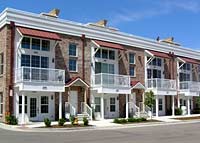 home and pricing options.
Explore the historical and traditional architecture of Lowell Neighborhood, as well as the services and amenities available to its residents.
Discover how you can enjoy the benefits and convenience of living in the heart of our great City.
---
Lowell, not just a neighborhood . . . but a way of life!
For more information on the Lowell Neighborhood, please contact: